REVIEWS
GAME CHANGER!! 

I always tried to sculpt my figures out of fondant. It dries so fast and cracks. I needed to make a Nittany Lion for the top of a cake and I knew it would take time and a lot of smoothing to get it right. I was concerned about it coming out but with this product it was perfect. I was able to build up the figure without any cracking or drying. I won't make another model without it!

bonkieb
ALL I WILL USE! 

I used to make my own modeling chocolate for all my classes then Nathalie hosted me for a class and provided the modeling chocolate and wow was I blown away! This is far superior than making the chocolate on your own, especially if you have hot hands like me. It's firm, smooth and tastes delicious! Highly recommend to all my students.

Liz Marek-Sugar Geek Show
BEST MODELING CHOCOLATE EVER

Ive only used Hot Hands a few times, since this is a new medium for me to use and I will say that this modeling chocolate doesn't melt on you at all. Its been warm lately and I already have hot hands as it is and this chocolate is amazing. It seems so easily, takes color very well and very friendly to work with. I highly recommend this to anyone.

Ray Vizcaino
No other product like it on the market!

I could play with this chocolate for hours and no oily mess! Nathalie has hit on pure genius with this product! Bravo!!

Viki Kane
SIMPLY AMAZING 

I had the opportunity to purchase this product after using it in a class, all I can say is that I am forever tainted! This MC is pliable yet remains firm and has been absolutely wonderful to work with my very very hot hands! It couldn't be more aptly named!

Susie M
More REVIEWS
THE BEST ON THE MARKET 

Love, love, love this product! I use a 50/50 mix with Carma fondant and love how it blends seamlessly when I use it to make figurines, etc. Easy to work with and the best modeling chocolate I've used. I refuse to make my own anymore....it never turns out just right....so now I don't have to!

Kelly
ABSOLUTELY THE BEST MODELING CHOCOLATE! 

This is the best modeling chocolate that I've ever tried. I suffer from severely hot hands...my husband calls them oven mitts. I can't work long with other products because they turn to mush. HotHands did not fail me! This is now my go to brand.

Valued Customer
BEST MODELING CHOCOLATE! 

I've tried many different times, but Hot Hands MC is far by the best. Safe yourself the hassle and try this first!

Michelle
WONDERFUL TASTING AND EASY TO USE! 

I first tried this at a cookie decorating class. It's so amazingly easy to use! We used molds and formed it by hand. It movesjust like modeling clay. It takes cookie really well- like a really pretty wash. I immediately ordered some the same day as the class because I wanted to see what else I can try! And some students could barely control themselves with tasting the chocolate! It's a weird feeling at first to eat chocolate that's chewy but it's awesome. I recommend it a million times!

Also- after I ordered it, it arrived very fast!

Melissa Kaiser
I'VE PUT HOT HANDS TO THE TEST FOR 6 MONTHS 

Is commercial modeling chocolate better than home made? Nope! I'd tried every brand out there, and in my opinion none were better, I make killer modeling chocolate at home. I refined my recipe over 8 years of working with this stuff. And my work is clean, has been featured in magazines and won awards. I know my stuff. Cost is the other thing, when I cost out product, I come out way ahead making mine, it's a pain but it makes sense to save money and produce a comparable result. 
And then I tried hot hands..It tastes like actual white chocolate not waxy melts. So delicious. It has smoother texture than anything I've made or bought, it blends together Completely and it really does hold up to my hands handling it. When I cost it out I actually save money buying this. I'll never make my own again, it really doesn't come close to this. 
Pros: ▪ Delicious ▪ Colors very easily with gels or can be painted/airbrushed ▪ Holds up to handling with no down time ▪ Blends seamlessly ▪ Great for sculpted moldering or paneling ▪ My customers love cakes paneled in it for taste and look. ▪ Cost effective (it took some math, i thought I was paying more for it, but turned out, it was way cheaper to buy this than make my own, go figure.. ▪Comes in packs not buckets, I hate buckets. ▪ Biggest pro is how much time it saves me, I timed it and got 30% time than the stuff i bought, made or even fondant
Cons: ▪ Only comes in 3 colors

Dana G.
Our Story
As a busy mom of 3, whose hands were way too hot to work with chocolate, I struggled to create the beautiful confections I wanted with that chocolatey delicious taste, in a reasonable amount of time. I would have to stop my work as modeling chocolate turned into a greasy, melty puddle, put it away to chill and ice my hands and start again, it was frustrating, and time consuming.
There had to be a better way. After years of "tinkering" and failing, I finally stumbled on a delectable modeling chocolate that stood up to my hot hands!
My speed and productivity soared and so did my Reviews on both taste and aesthetic! I was thrilled to be able to deliver beautiful delicious cakes and cookies that delighted my customers, and even went on to win multiple cake competitons on Food Network (yay!!)
Hot Hands Modeling Chocolate was born from my desire (and not so gentle nudging -er encouragment-from sugar artist friends) to share it ❤️
Our all (but one ☺️) female, and mostly mom team strives to always deliver an exceptional product that yields beautiful, and delicious results in a fraction of the time, and making it more FUN too. And our heart is to support other sugar artists, especially entrepreneurial moms, through our products, affiliate program, and community outreach!
as seen on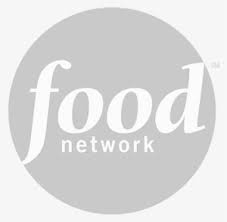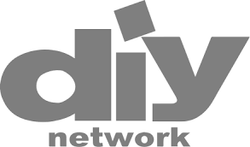 Psst....Stay in the know with our newsletter
You won't want to miss News, Shares, Tips, Tricks, and Exclusive Promotions just for our community!