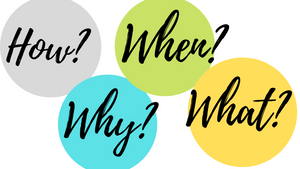 FAQ
Frequently Asked Questions
My Hot Hands modeling chocolate arrived hard in the package, how can I make it pliable?
Hot Hands Modeling chocolate is supposed to be hard in the packaging, to make your modeling chocolate pliable, break off a desired amount, and either knead it in the warmth of your hands until it becomes pliable, or put it in the microwave in 5 second intervals (depending on your own microwave power) until it softens ever so slightly, you can then knead it. Do not overheat.
What Color is Hot Hands Modeling Chocolate Classic?
Hot Hands Modeling chocolate Classic is the color of white chocolate, basically an off white color
What Colors does Hot Hands Modeling Chocolate come in?
Currently, Classic-White, and Dark Chocolate Cocoa, Christmas Red, Black, Sand Diego, Green, Pacific Blue, Sunny Yellow, Purple, Orange, and Navy. We are adding more colors however. Be sure to sign up for our newsletter and follow us on Social so you don't miss their availability!
How can I color Hot Hands Modeling Chocolate Classic?
Hot Hands Modeling Chocolate takes colors beautifully, the better quality , more concentrated colors, the more vivid color you can achieve using less of it. You can use gel colors, or candy/chocolate colors, even higher quality powders (powdered food color, not petal dust) either works great!
You can also paint Hot Hands Modeling Chocolate with cocoa butter, (we recommend the Chef Rubber brand  https://shop.chefrubber.com/products?pSearch=colored%20cocoa%20butter , powder food color, mixed with high proof alcohol, lemon extract, and even shortening or other fats. 
Can I airbrush Hot Hands Modeling Chocolate?
Yes you can, just be sure to be light handed, as keeping a steady hand in one spot will cause beading and bleeding of colors. Most airbrush colors are water based and sit on the surface of modeling chocolate. 
For best results, allow your Hot Hands Modeling Chocolate creation to set (form a skin) and then airbrush lightly, let dry completely and layer on more color if need be. Be sure to allow each layer of color to completely dry before starting the next to avoid beading.
How can I store Hot Hands Modeling Chocolate?
For best results double wrap your unused portion in plastic wrap and put it in a zip top bag, you can also keep it in its flexible packaging, seal it and put that into a zip top bag. The objective is to keep air out, if some sneaks in and drys your product, just trim the dry edge or layer so that you don't have dry bits in your modeling chocolate.
Can I panel my cakes with Hot Hands Modeling Chocolate?
Absolutely!! in fact, it's a great trick to get sharp edges super fast and have a deliciously wrapped cake. Simply roll it out, panel your cake as you would with fondant, but you can blend your seam completely with Hot Hands, and trim your perfect sharp edge in mere minutes. It ads a yummy flavor of white chocolate with a hint of vanilla to any cake. 
you can also panel your cake by mixing Hot Hands with fondant, as well as mix it with fondant and use the over top method, it improves taste and texture as well as allows you a longer work time. the result is a flawless satiny look with delicious taste.
Is Hot Hands best used for larger sculpting or can I make a topper with it?
Hot Hands is still chocolate, and isn't ideal for smaller creations, unless you're to work on your piece without cradling it in your hot hands ;) that said, we have see incredible topper work by some of our more experienced or cooler handed users.
My package was left in my mailbox in high heat and the product is very soft and melty, is it ruined?
Sadly, we can't control how carriers handle or deliver your package, this might happen in extreme heat, some of the fat separates when over heated, but not to worry, allow your package to come to a cool room temperature as close to 70 degrees as possible or lower, and then knead it. It will come back together and and be usable. Please reach out to us if this happens so we can report the delivery.
Can I make elements to go on my cake a week in advance?
Absolutely!! Even longer if you need to. Create your element, then allow it to dry in a clean, cool, dry environment, pull to out when you're ready to decorate and you're ready to go! if you need an element to be reformed around the shape of a cake, create it closer to when you need it to avoid breakage. You can also freeze elements in containers, thaw in a refrigerator first, then at room temperature. 
What's your shelf life? How long will I have to work with the product?
Our "Best by" date is typically 16 months from time of production. That is assuming the product is stored properly, either still sealed in a dark cool space, or if you opened your sealed package, double or triple wrap it with the air pushed out and store in a cool dark space. Excessive heat might shorten the shelf life so please be mindful of that.
I'd love to sell Hot Hands in my retail shop, how can I get Wholesale information?
For wholesale inquiries, please email wholesale@hothandsmc.com
---